At first, I wanted to thank to all of the creators of The Protectors mod. I love the Warlords franchise since 2000, when I played the WBC for the first time as a kid.
You are doing a great job and giving massive amount of love to Etheria.
About an hour ago, I read your article on moddb about the changes, since the WBC3, and met the below sentence:
"We are still addressing the lack of an offensive spell, and are looking into tweaking Strip Flesh into something more adequate to fill this niche."
I'm not sure, if you found a valid replacement to the Strip Flesh, but my first thought about the game with good offensive necro spells is an old strategy game, called "Lords of Magic".
In "death" faction, there was an interesting spell, named "Lost Soul". It creates a shadow of the victim, which slowly goes after it. If the shadow meets with its aim, it kills the victim.
I'm not sure, if is it possible, to create spell like this in The Protectors mod or WBC engine. Moreover  I do not have any knowlegde about the validness with Warlords lore, but maybe this would get you some inspirations to create similar spell
.
Maybe some variation of this spell, with time duration, or weakened to only give some damage, would be better choice. I'm only a simple gamer, so I can only share my thoughts
I've submitted the description of the spell from Lords of Magic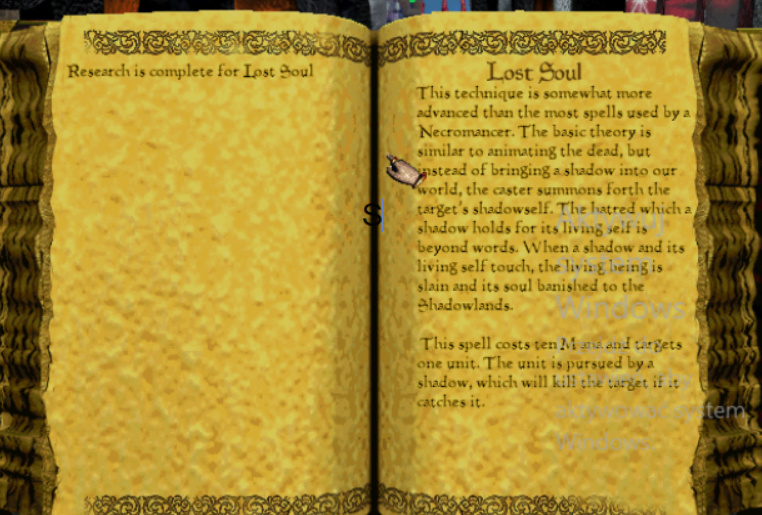 Best regards.